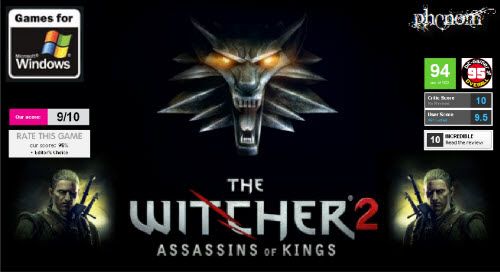 The Witcher 2 Assassins of Kings (Repack-Precrack) | PC | Genre: Role-Playing Game/ 3D / 3rd Person
Developer: CD Projekt RED STUDIO | Publisher: Atari | Size: 6.34 GB | Language: English
The second part of the saga of The Witcher Rivii - an interesting and deep story with a nonlinear storyline. Prevent the killing of King Foltesta, Geralt was involved in political intrigues. But his main task, one way or another, remains to protect the life of the monarch, and for that White Wolf will find out who organized the attack and had sent a mysterious killer with vedmachimi 'eyes. Continuation of the famous role-playing game released not only a thrilling story, but also a new game engine, as well as the original battle system, based on real-life styles of martial arts and possession of knives.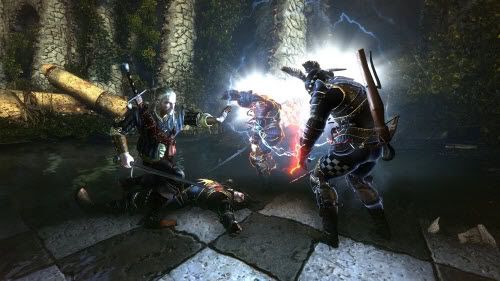 Features:
- Heroes do not change. Players will once again perform in the role of Geralt, a professional hunter in all sorts of evil and the hero saga by Andrzej Sapkowski.
- A new level of freedom. Three independent storylines randomly intertwined. All key events are directly dependent on the actions and decisions of the players that as a result and will lead to one of several alternative endings.
- "Alive" world. All events in the world of The Witcher, interconnected, have their own cause and effect, and every NPC operates in accordance with its aims and beliefs.
- Individual Style. Combining the three parameters of the character - the possession of the sword, the art of magic and alchemy - can create a hero according to the wishes and views of each player.
- Plenty of options for development. The new system mutagens modifies the effects of each skill, depending on individual preferences. Craft is able to create almost two hundred items, including armor, gloves, belts and leggings, as well as select the optimal gear.
- With sword in hand. The combat system continues the traditions established in the first part, but is highly dynamic and more freedom to make tactical decisions.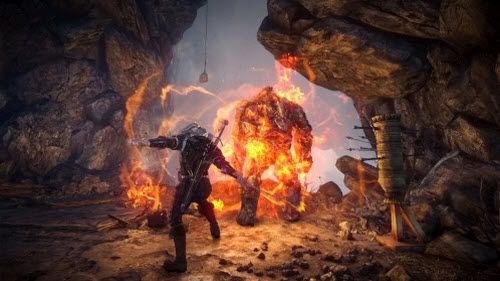 Repack Features (BLACK BOX):
- Cut all other languages except English
- Nothing Ripped
- Game Patched with Patcher_EFIGS.exe
- Added SKIDROW Crack
- Registry for 32 & 64 bit
- Need at least 2 GB RAM to Decompress
- Need at least 13.3 GB free space to Decompress
- Our Exclusive Installer
- Includes ( Visual Basic & DirectX )
- Start the game from desktop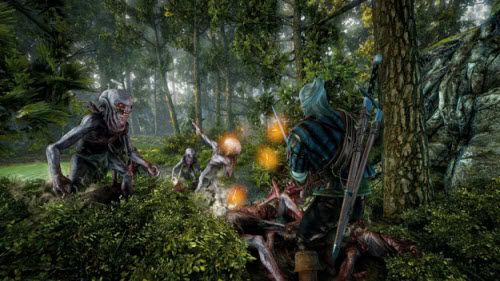 Minimum Requirements:
Operating System: XP(SP2)Vista(SP1)/Windows 7
Processor: Core 2 Duo 2.2 GHz or AMD Dual Core 2,5 GHz
Memory: 1 GB Win XP / 2GB Vista / 7
Video Card: GeForce 8800 512MB or Radeon (HD3850 512 MB)
Sound Card: Sound device compatible with DirectX ® 9.0
Free hard drive space: 16 GB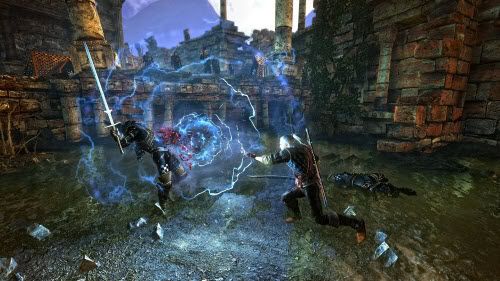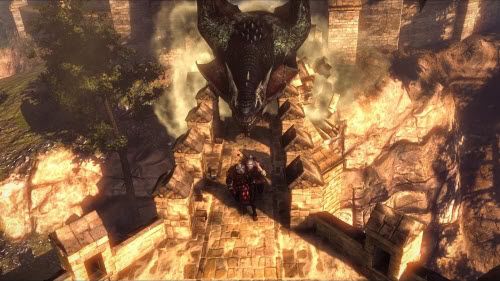 Installation:
1. Extract.
2. Run setup.exe (It takes 15 minutes to install the game)
(Your AV may detect SKIDROW.dll as a trojan but it's a false alarm)
3. Play the game.

http://fileserve.com/list/Z5qFCYE

http://www.filesonic.com/folder/5396471
Download File