Considering the best Chinese musicals film The Rooftop (Tian tai ai qing) composed by the director and lead by Jay Chou. Very entertaining movie overall.
Source: The Rooftop 2013 BluRay 1080p AVC DTS-HD MA5.1-CHDBits
720p
x264 L4.1 High @ 6146 Kbps 24.000 fps 1280 X 534
1080p
x264 L4.1 High @ 12889 Kbps 24.000 fps 1920 X 800
Mandarin DTS 5.1 1509Kbps 02:02:08 (h:m:s)
17 Chapters
Release date: 11/16/2013
Genre: Action, Comedy, Drama, Musical, Thriller
Encoder: hahay0yo
Plot:
Gao and his friends are the happiest kids in the city of Galilee. Living on the rooftops of this bustling metropolis, sometimes life can be tough, but they still churn out songs all day, and dance under the stars at night. But when Gao meets his dream girl, a billboard beauty named Sian, fate takes him on a wild ride through the high and low parts of the town he loves.
Stars: Jay Chou, Alan Ko, Eric Tsang
IMDb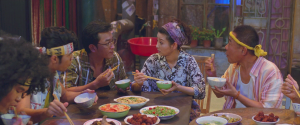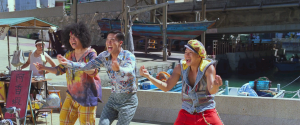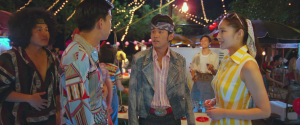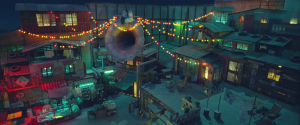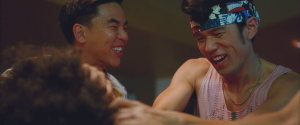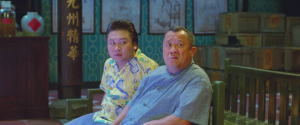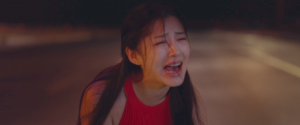 Download File
The.Rooftop.2013.BluRay.720p.DTS.x264-CHD.mkv
The.Rooftop.2013.BluRay.1080p.DTS.x264-CHD.part1.rar
The.Rooftop.2013.BluRay.1080p.DTS.x264-CHD.part2.rar
The.Rooftop.2013.BluRay.1080p.DTS.x264-CHD.part3.rar
The.Rooftop.2013.BluRay.1080p.DTS.x264-CHD.part4.rar
The.Rooftop.2013.BluRay.1080p.DTS.x264-CHD.part5.rar
The.Rooftop.2013.BluRay.1080p.DTS.x264-CHD.part6.rar
The.Rooftop.2013.BluRay.1080p.DTS.x264-CHD.part7.rar