Subs oc'rd and added from our retail dvd copy for those who find them useful. No subs on source. They are not required for this title but we thought some can use them.
Academy Award-winner Adrien Brody, a veteran of the first Gulf War who, once home, finds himself in an asylum with no memory of thecrime he allegedly committed that put him there.
1280x528 / 1920x800 @ X264 23.976fps
DTS 1509k
Retail Blu-Ray
Lang : English
Subs : English
Rating : 7.0/10 59,519 votes
Genre : Drama Mystery Sci-Fi Thriller
23rd October 2012
Runtime : 01:42:55
Starring: Adrien Brody, Keira Knightley
Directed by: John Maybury
Plot: After recuperating from a gunshot wound to the head, Gulf War veteran Jack Starks returns to his native Vermont suffering from Amnesia. When he is accused of murdering a police officer and committed to a mental institution, a physician, Dr. Becker, puts him on a controversial treatment regimen in which Starks is injected with experimental drugs, confined in a straight-jacket, and locked for extended periods in the body drawer of the basement morgue. In his drugged and disoriented state, Starks' mind propels him into the future, where he meets Jackie, and discovers that he is destined to die in four days. Together, they search for a way to save him from his fate.
imdb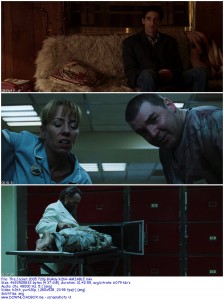 sample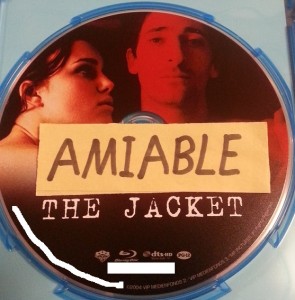 Download File
The.Jacket.2005.720p.BluRay.X264-AMIABLE
Extabit
|
Cyberlocker
The.Jacket.2005.1080p.BluRay.X264-AMIABLE
Extabit
|
Cyberlocker