Straight Rip from the
DVD
.
T.M.Revolution - T.M.R. Live Revolution '13 - The One [2014.02.12]
Video: x264 mkv 2221 Kbps 720x480 pixels
AC-3 1h 37mn + 40mn 46s ~224 Kbps
Takanori Nishikawa (西川 貴教, Nishikawa Takanori, born September 19, 1970 in Yasu, Shiga Prefecture, Japan) is a Japanese singer and actor. He performs as T.M.Revolution (TMR), which stands for Takanori Makes Revolution (貴教が革命を起こす, Takanori ga kakumei o okosu) although the name stems from the famous 80s J-Pop electronic band TM Network. Despite most of his songs being written by Akio Inoue and composed/arranged by Daisuke Asakura (also TMR's former producer), T.M.Revolution is considered Nishikawa's solo project.
Nishikawa debuted as TMR with the release of his first single Dokusai -monopolize- (独裁 -monopolize-) in May 1996. Later that year, his third single Heart of Sword ~Yoake Mae~ (HEART OF SWORD ~夜明け前~) was used as the third ending song for the anime series Rurouni Kenshin, further expanding his fan base. He also contributed six songs to the Mobile Suit Gundam SEED franchise – three for Gundam SEED and three for Gundam SEED Destiny. Nishikawa has guest starred as a minor character in each of those anime series that featured his songs.
Track Listings
Disc: 1
1. "THE ONE" Beginning
2. Preserved Roses
3. LEVEL 4
4. 蒼い霹靂
5. 独裁-monopolize-
6. とっておきのおはなし~新説恋愛進化論
7. 魔弾~Der Freischutz~
8. O.L
9. last resort
10. IMITATION CRIME
See all 17 tracks on this disc
Disc: 2
1. WILD RUSH
2. SHAKIN' LOVE
3. CHASE / THE THRILL
4. Tomorrow Meets Resistance
Product Description
内容紹介
セルフカバーベストアルバム第2弾「UNDER:COVER 2」を引っ提げて行われたツアー「T.M.R. LIVE REVOLUTION'13 -UNDER:COVER 2-」から、東京最終公演となった8月25日の両国国技館公演を収録したライブ映像。「LEVEL 4」「蒼い霹靂」「INVOKE」「Albireo -アルビレオ-」「WILD RUSH」などの大ヒットシングルはもちろん、「とっておきのおはなし~新説恋愛進化論」「last resort」といったライブでの人気曲も余すことなく収録。
LIVEステージ上の巨大LEDにて映し出される豪華撮りおろし映像と共に届けられるこのLIVEは、T.M.Revolution×水樹奈々「Preserved Roses」ミュージックビデオのストーリーから繋がり、名優 奥田瑛二氏を迎え「生きる意味」を問う、ミュージカルさながらの一大スペクタクル。1秒たりとも見逃すことの出来ないコンセプチュアルな映像世界が広がり、T.M.R.名曲の数々が「UNDER:COVER 2」でのリアレンジを経て、この"LIVE REVOLUTION"で更なる進化を魅せる。
■DVD2枚組
内容(「キネマ旬報社」データベースより)
T.M.Revolutionが行った全国ツアー「T.M.R.LIVE Revolution'13 -UNDER:COVER2-」の東京最終公演をDVD化。「独裁-monopolize-」「IMITATION CRIME」「Zips」「Meteor-ミーティア-」ほかを収録。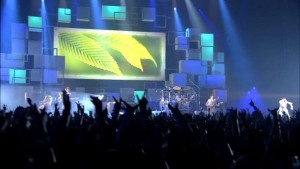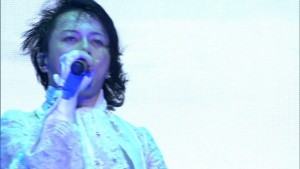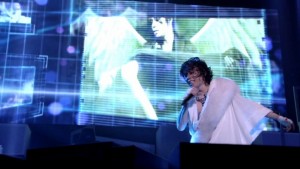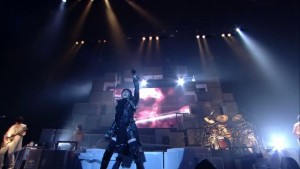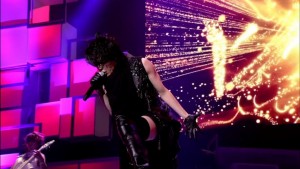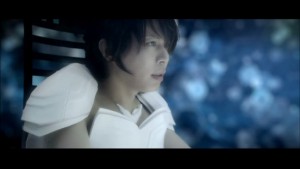 Sample
Download File
WayanG-T.M.R.Live.Revolution.13.DVDRip.rar