Pirates of Black Cove [SKIDROW+Patches] | PC | Genre: Strategy, RPG, Action
Developer: Nitro Games | Publisher: Paradox Interactive | Size: 2.38 GB | Language: English
It's the 16th century, the golden era of pirates, and this is your chance to become the pirate king and conquer the Caribbean. Start out as a humble pirate and earn fame and notoriety to become a recognized pirate captain.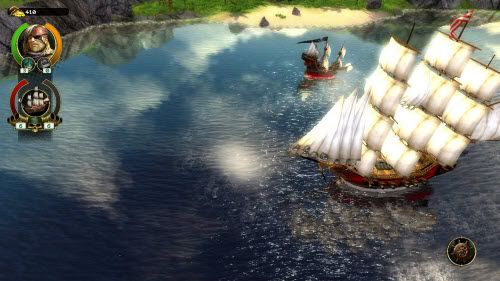 Eventually you will be able to join infamous pirate strongholds like Port Royal, Tortuga and others. Getting promotions within the pirate brotherhood requires force, daring, guile and even deceit. But be careful because other pirates will be competing for promotions too. However, bribery, favors and outright assassinations will assure you climb the ranks faster. As you are promoted to higher ranks, you will own, manage and develop parts of the stronghold and entice other captains to join your fleet. After building your fleet, destroy the other two pirate strongholds to become the King of All Pirates. Combining elements from fast-paced naval action to light town management, Conquest of the Caribbean is a game no pirate fan should miss.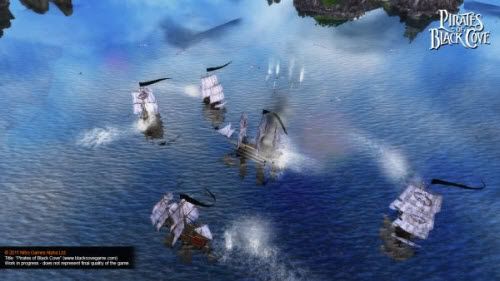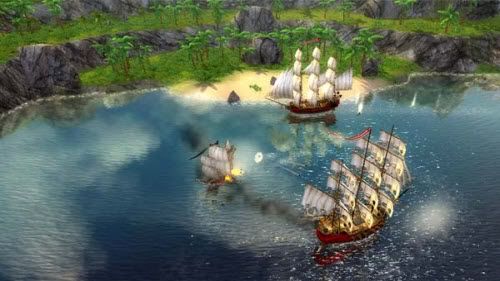 Features:
Roam the open World with your Pirate crew and pick up missions as you sail the seas.
Notoriety and fame brings you closer to your ultimate goal: the King of All Pirates
Battle it out with rival pirates and nations on both land and sea
Experience life as a pirate through three campaigns and eras
Gather famous pirates to your crew, but be sure to keep them supplied with rum or they'll side with your rivals
Select your character from several different Pirate Captains, each with their own unique skills and features!
System Requirements:
OS: Windows XP/Vista/7
Processor: 2.0 GHz Core Duo or equivalent processor
Memory: 2GB RAM
Hard Disk Space: 4 GB hard disk space
Video Card: GeForce 8600 or equivalent Video Card (256 MB of dedicated memory with support for pixel shader 3.0)
DirectX®: 9.0
Sound: DirectX 9.0 Compatible Sound Card
Additional: 3-button mouse, keyboard and speakers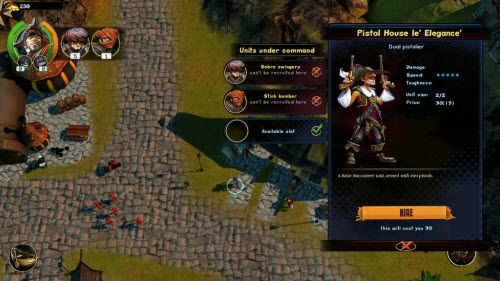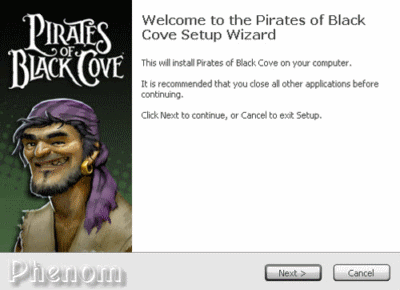 Pirates of Black Cove v1.0.1 Patch 1
Features:
- 1001 jokes
- Unit radar indicators
- Tutorials can be accessed via ingame menu
- Tutorial autoscroll
Looks:
- Updated world visuals
- Updated conversation window
- New intro video
- Added volcano smoke particle effect
- Active skill highlight
- Fixed PhysX glitches/stutter
Missions:
- More time in shrimpbuck mission
- Improved mission tracking in various places
- Buccaneer FM1 crash fix, conversation camera
- Buccaneer FM4 tracking fix
- Buccaneer FM6
- Monctezuma fixes
- Double click on player icon will start follow mode
- Changed mansion window to open directly after the first discussion with the faction leader
- Message in the bottle ships now spawned next to Corsair stronghold, and ship flags now Corsair
- Use black covians for Dog Skull island and added some enemies to the cave too
- Leticia stopped imitating 1st mate
- Destroy the distilleries update
Misc:
- Slow ships are a bit faster
- Battle music stops on scene change
- Barracks GUI fixes
- Land battle GUI fixes
- Sail damage no longer affects the speed but hull damage, fixes issues with ships just slowing down and not being able to use toolbox to remedy the situation
- Can't collide with sinking ships
- Reduced toolbox cooldown from 30 seconds to 15 seconds
- Skill cooldown reset / skill remove on scene load
- Tooltips for active skills
- The end credits after boss fight
- All units have names on alt
- Changed dizzy time from double drinking grog from 10 seconds to 5 seconds
- Long dialogue texts now fit in conversation window. Font is scaled down when text is too long.
- Unit under attack sounds
- Try harder not to spawn ships on land
- Fixed missing civilians from strongholds
- Missing skills for Jolie and Jack
- Don't crash when other heroes gain level up
- Mission ships captured, can't be captured again
- Fixed special weapon names
- Fixed "Collected artifact" messages to last longer
+ Some minor fixes & tweaks
Known issues being worked on:
- Water isn't visible if AA is forced on from graphics drivers.
(Quick fix: Set Anti-Aliasing to "application controlled" setting instead of forcing it on from ATI/NVidia settings)
- Pimp the Ship stability issues at some situations
- Capturing ships stability issues at some situations
- Crash when leaving stronghold after disbanding units
- El Torro mission stutter
- Collision issues with destroyable buildings
- Unit movement difficult on bridges
- Cannon towers won't fire player units sometimes
- Replenish cost issue
- Achievements not enabled
Pirates of Black Cove v1.0.1 Patch 2NOTE: This version requires that Patch 1 (1.0.1) is already installed.
Breakers:
- Game now starts even if selected resolution is bad
- Fixed crash after having opened Pimp the Ship window
- Fixed bug causing jam on loading screen in some situations
- Fixed crash on strongholds after disbanding unit
- Fixed crash at finale mission
- Fixes to ship capture
- Fix to dublicate ships
- Fix on alt causing crash in some situations
Features:
- Timed accept window on resolution change
- Numpad layout for left handed (configurable keymapping coming soon)
- Achievements (Steam)
Missions:
- Chiefs chowder fix
- Voodoo priestess tracking fix
- El Torro stutter fix
- Dog Skull island black cove ship can't be captured
- Corsair FM6 fix
- Fixes to capture missions after loading game
- Storyline mission starts right after last faction mission
- Buccaneer Storyline 4: Fix if the once captureable black cove ship was captured and has disappeared without dying
- Mission fixes: Buccaneer FM3, Corsair FM4 and FM6
Misc:
- Fixed health bars
- Ambient Occlusion off by default
- Fixed hero tooltips
- Fixed crazy cannoneer label not fitting in alt-view
- Exclamation marks on action menu now work as they should
- Removed lag from pressing alt on land
- Balanced stinkbombers
- Player can access unit buildings with his faction hero's too
- Fixed replenish cost
- Player ship info fix
- Shipyard fixes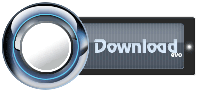 http://www.filesonic.com/folder/9247231
http://www.wupload.com/folder/311018
Download File