This is truly Chinese Blockbuster film. Painted Skin II (2012) the second sequel from the first title.
Painted.Skin.The.Resurrection.2012.DVDRip.XviD-CoWRY
Language: Mandarin
Subtitle: Eng Cht Chs
Painted Skin's star trio Zhou Xun, Vicki Zhao, and Aloys Chen return to topline the sequel, with Zhou again playing the foxy seductress, wreaking havoc between a pair of lovers played by Zhao and Chen. Mini Yang and William Feng, the popular duo from the hit drama Palace, add to the film's star appeal in key supporting roles, while singer/actor Kris Phillips and actress Chen Tingjia vie for the spotlight as the villainous wizard and the barbarian queen, respectively. Produced by renowned filmmaker Chen Kuo Fu (Detective Dee and the Mystery of the Phantom Flame), the 3D mega-blockbuster raked in over RMB700 million at the Mainland box office, beating Let the Bullets Fly to become the new highest-grossing local film in China.
IMDb
Video Sample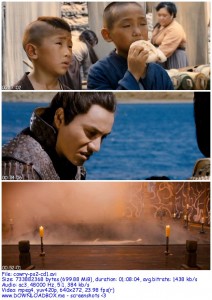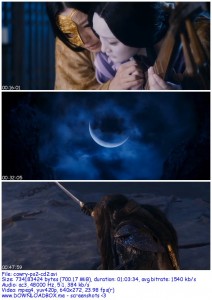 Download File
Extabit
Cd1
|
Cd2
|
subs
Cyberlocker.ch
Cd1
|
Cd2
|
subs