Directed by Walter Salles, On The Road starring 3 beautiful actress: Kristen Stewart, Kirsten Dunst, and Amy Adams.
On the Road (2012)
Size is 2 CD split with ac3 audio, pred with proof
Release: 10/13/2012
Video: 624*256
Retail: 10/17/2012
Audio: AC3 448
Source: R2 DVD9
Plot: Young writer Sal Paradise has his life shaken by the arrival of free-spirited Dean Moriarty and his girl, Marylou. As they travel across the country, they encounter a mix of people who each impact their journey indelibly.
IMDb
Video Sample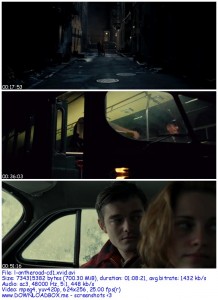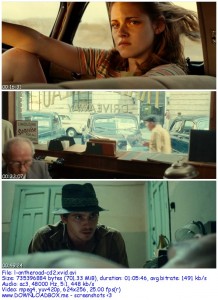 Download File
Extabit
l-ontheroad-cd1.xvid.avi
l-ontheroad-cd2.xvid.avi
Cyberlocker
l-ontheroad-cd1.xvid.avi
l-ontheroad-cd2.xvid.avi