Blu-ray Dual Audio Marrying Mr. Perfect known as Marry a Perfect Man from P2P MySiLU, quality just awesome.
Release name:
Marrying.Mr.Perfect.2012.BluRay.1080p.x264.Dualaudio-MySiLU
Jia Ge Yi Bai Fen Nan Ren
Directed by: Wong Jing
Genre: Comedy | Romance
Runtime: 90 mins 20 seconds
Language: Cantonese | Mandarin (Dual Audio)
Subtitles: English soon
Plot:
Winnie, a Beijing lady in her late twenties, is regarded by her elder brother and sister-in-law as an old maid. From time to time, they exert pressure on Winnie to get married so that she will move out to vacant her room for their kids. However, given the rocketing property prices in Beijing, she cannot afford to buy an apartment of her own. Misfortune always strikes twice: Winnie is then abandoned by her boyfriend, and becomes the target of malicious gossip in D.O.G., the company where she works. She is very depressed indeed.
Cast: Ronald Cheng Chung-Kei, Gigi Leung Wing-Kei, Chapman To Man-Chat, Xie Na, Stanley Fung Shui-Fan, Bau Hei-Jing, Eric Tsang Chi-Wai, Sandra Ng Kwun-Yu, Lin Maoke, Michelle Hu, Guo Degang, Liu Yiwei, Gong Xinliang
Code
CONTAINER: mkv
VIDEO: AVC High@L4.1 CABAC=Yes RefFrames=5
FRAME.RATE: 24.000 fps
BIT.RATE: 10.8 Mbps
ENCODED.LIBRARY: x264 core 125 r2200 999b753
RESOLUTION: 1920 x 804
ASPECT.RATIO: 2.35
AUDIO0: DTS 5.1 48.0 KHz 1 536 Kbps Chinese
AUDIO1: DTS 5.1 48.0 KHz 1 536 Kbps Chinese
RIP.SOURCE: Blu-ray
IMDb
Video Sample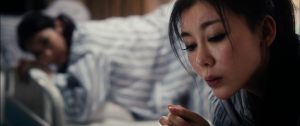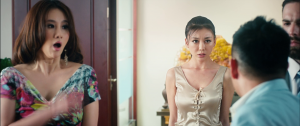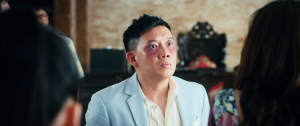 Download File
http://www.squillion.com/zu4vpxpuxvsb/Marrying.Mr.Perfect.2012.BluRay.1080p.x264.Dualaudio-MySiLU.mkv
http://extabit.com/file/2fhq0cs28h0na/Marrying.Mr.Perfect.2012.BluRay.1080p.x264.Dualaudio-MySiLU.part1.rar
http://extabit.com/file/2fhq0cs28h0nq/Marrying.Mr.Perfect.2012.BluRay.1080p.x264.Dualaudio-MySiLU.part2.rar
http://extabit.com/file/2fhq0cs28h0o6/Marrying.Mr.Perfect.2012.BluRay.1080p.x264.Dualaudio-MySiLU.part3.rar
http://extabit.com/file/2fhq0cs28h3sm/Marrying.Mr.Perfect.2012.BluRay.1080p.x264.Dualaudio-MySiLU.part4.rar
http://extabit.com/file/2fhq0cs28h70m/Marrying.Mr.Perfect.2012.BluRay.1080p.x264.Dualaudio-MySiLU.part5.rar
http://ul.to/65zafkvv/Marrying.Mr.Perfect.2012.BluRay.1080p.x264.Dualaudio-MySiLU.part1.rar
http://ul.to/8739o59c/Marrying.Mr.Perfect.2012.BluRay.1080p.x264.Dualaudio-MySiLU.part2.rar
http://ul.to/1w3zjt69/Marrying.Mr.Perfect.2012.BluRay.1080p.x264.Dualaudio-MySiLU.part3.rar
http://ul.to/j4rc08dt/Marrying.Mr.Perfect.2012.BluRay.1080p.x264.Dualaudio-MySiLU.part4.rar
http://ul.to/r7a0mjze/Marrying.Mr.Perfect.2012.BluRay.1080p.x264.Dualaudio-MySiLU.part5.rar