Life Live - Wubai & China Blue 20th Anniversary Live in Taipei Bluray 720p and 1080p from CHD
To celebrate 20 years of Wu Bai's partnership with China Blue and the loyalty of their fans, Wu Bai and China Blue showcased 54 of their favorite hits throughout their career in the Life Live Concert, held at the Taipei Arena in June 2012. The four-hour nonstop concert is based on themes of passion, persistence, romance, anger, life, land, city, future and love, which are testimony to the band's inspiration and spirit. To bring audiences the best visual experience, the stage design included gigantic lanterns and puppets and the concert incorporated lighting shows and 3D animations with photos to complement each song.
This version comes with the micro movie "Where Am I", making of and a photo gallery.
这是伍佰&China Blue出道以来最精彩的一张影音全纪录。因为"大感谢演唱会"是该团成军20年来达到成熟巅峰的力作,54首曲目串起的流畅度与爽快度,四个小时不间断演出,不论是音乐创作的丰富性、或论现场演出的功力,我们敢断言,目前没有任何一个以华语创作为主的乐团有能力可以并驾齐驱。伍佰&China Blue绝对是第一!
伍佰当初在构思这场演唱会时,还有很多音乐之外的巧思:『这应该是一场艺术形态的演唱会。』『台上应该很干净,最好什麽都没有。』『什麽都要大,因为这是大感谢。』当然,对于习惯看"秀"的观众来说,这绝对是很大的挑战,也无法被接受。于是,伍佰找来了视觉艺术家李明道负责舞台设计与视觉影像,国宝级的百年新埔糊纸店第五代传人刘保志师父制作巨大灯笼与大偶,伍佰则另以摄影师的身份出现在视觉影像中,他所拍摄的百来张照片搭配歌曲一一出现在长达六公尺宽的投影布幕上;再搭配充满气势的灯光秀、3D动态撷取电脑动画,以及李明道老师气势磅礴的手写书法,这场绝无仅有的大感谢演唱会就这样成形了。
【大感谢】
演唱会名称的由来,是伍佰&China Blue要对歌迷长久以来的支持表达诚挚谢意,但这场演出,却实实在在呈现伍佰音乐里面最深刻的部分,是伍佰累积二十年的词曲创作与人文思想之摇滚演绎、集大成之作。演唱会共分为九个主题:热情、坚持、浪漫、愤怒、生命之诗、土地、城市、未来、爱。历年作品交错归纳在不同的主题下,丝毫没有任何勉强,彷佛过去二十年的所有作品,其实就是为了这场演出所创作的一张完整概念专辑,也是一个充满张力的摇滚剧场,九个主题表明了创作者的精神与灵魂,本质从未改变,这也是摇滚乐中最可贵的元素。
现场演出连续四个小时音乐一波波的冲击,你只能不断地接招,不断的呐喊宣洩即时而来的感动,而这张影音全纪录,却可以让你沈淀下来,细细地品尝每一段音乐带来的悸动!
List:
01. 冲冲冲 
02. 妳是我的花朵 
03. 上帝救救我 
04. 煞到妳 
05. 烧火 
06. 好运总来 
07. 蓝月 
08. 路 
09. 单程车票 
10. 暴雨 
11. 火山 
12. 夏夜晚风 
13. 199玫瑰 
14. 一亲红颜 
15. 戒指 
16. 挪威的森林 
17. 爱情的尽头
18. 不满
19. 点烟
20. 只要为你活一天
21. 双面人 
22. 台北孤儿
23. 枫叶
24. 翅膀
25. 抛弃
26. 结
27. 街角的蔷薇
28. 一生最爱的人 
29. 浪人情歌 
30. 树枝孤鸟 
31. 钢铁男子 
32. 微电影"我在哪里"
33. 海上的岛 
34. 白鸽 
35. 断肠诗
36. 爱情限时批
37. 台湾制造 
38. 来去夏威夷 
39. 楼仔厝 
40. 下港人在台北市 
41. 返去故乡 
42. 世界第一等 
43. 放开你的脑袋 
44. 风火 
45. 太空弹 
46. 时光雨 
47. 牵挂 
48. 晚风 
49. 泪桥 
50. 与妳到永久
51. 心爱的再会啦
52. 厉害 
53. 心如刀割 
54. 爱妳一万年 with 陈升 
55. Last Dance 
yesasia
Release date 09/10/2013
Source: Life Live Wubai & China Blue 20th Anniversary Live in Taipei 2013 1080i Blu-ray AVC DTS-HD MA5.1-TTG
720p x264 L4.1 High @ 6924 Kbps 29.97 fps 1280X720
Mandarin DTS 5.1CH 1536Kbps 03:27:36 (h:m:s)
FilE SiZE 12Gb & 21Gb
Encoder : SweetSmile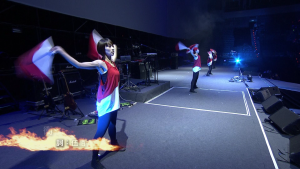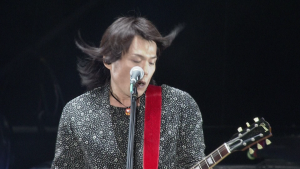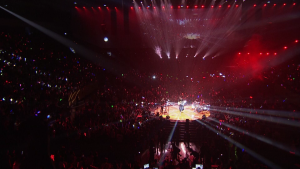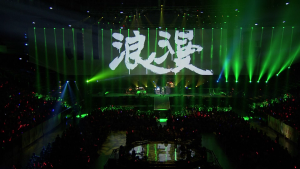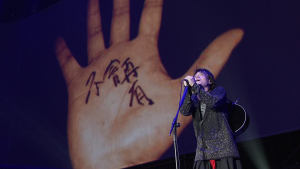 Download File
Life.Live.Wubai.&.China.Blue.20th.Anniversary.Live.in.Taipei.2013.BluRay.720p.DTS.x264-CHD.part1.rar
Life.Live.Wubai.&.China.Blue.20th.Anniversary.Live.in.Taipei.2013.BluRay.720p.DTS.x264-CHD.part2.rar
Life.Live.Wubai.&.China.Blue.20th.Anniversary.Live.in.Taipei.2013.BluRay.720p.DTS.x264-CHD.part3.rar
Life.Live.Wubai.&.China.Blue.20th.Anniversary.Live.in.Taipei.2013.BluRay.720p.DTS.x264-CHD.part4.rar
Life.Live.Wubai.&.China.Blue.20th.Anniversary.Live.in.Taipei.2013.BluRay.720p.DTS.x264-CHD.part5.rar
Life.Live.Wubai.&.China.Blue.20th.Anniversary.Live.in.Taipei.2013.BluRay.720p.DTS.x264-CHD.part6.rar
Life.Live.Wubai.&.China.Blue.20th.Anniversary.Live.in.Taipei.2013.BluRay.720p.DTS.x264-CHD.part7.rar
Life.Live.Wubai.&.China.Blue.20th.Anniversary.Live.in.Taipei.2013.BluRay.1080p.DTS.x264-CHD.part01.rar
Life.Live.Wubai.&.China.Blue.20th.Anniversary.Live.in.Taipei.2013.BluRay.1080p.DTS.x264-CHD.part02.rar
Life.Live.Wubai.&.China.Blue.20th.Anniversary.Live.in.Taipei.2013.BluRay.1080p.DTS.x264-CHD.part03.rar
Life.Live.Wubai.&.China.Blue.20th.Anniversary.Live.in.Taipei.2013.BluRay.1080p.DTS.x264-CHD.part04.rar
Life.Live.Wubai.&.China.Blue.20th.Anniversary.Live.in.Taipei.2013.BluRay.1080p.DTS.x264-CHD.part05.rar
Life.Live.Wubai.&.China.Blue.20th.Anniversary.Live.in.Taipei.2013.BluRay.1080p.DTS.x264-CHD.part06.rar
Life.Live.Wubai.&.China.Blue.20th.Anniversary.Live.in.Taipei.2013.BluRay.1080p.DTS.x264-CHD.part07.rar
Life.Live.Wubai.&.China.Blue.20th.Anniversary.Live.in.Taipei.2013.BluRay.1080p.DTS.x264-CHD.part08.rar
Life.Live.Wubai.&.China.Blue.20th.Anniversary.Live.in.Taipei.2013.BluRay.1080p.DTS.x264-CHD.part09.rar
Life.Live.Wubai.&.China.Blue.20th.Anniversary.Live.in.Taipei.2013.BluRay.1080p.DTS.x264-CHD.part10.rar
Life.Live.Wubai.&.China.Blue.20th.Anniversary.Live.in.Taipei.2013.BluRay.1080p.DTS.x264-CHD.part11.rar