Western film Finely crafted in an old-fashioned Hollywood epic sort of way, For Greater Glory is also a reminder that history is rich with chapters many of us never read.
He was the last man to believe in their cause. But became the first willing to die for it.
Xvid
bitrate : 880Kbps
Res : 640x272
Audio : English AC3 448Kbps
Subs : Spanish
DVDR
Release Date : 07 September 2012
Runtime: 145 min
info: r1 ntsc retail 6-pass 3159Kbs, extras stripped
Audio: english/spanish 5.1
Subs: english
A chronicle of the Cristeros War (1926-1929); a war by the people of Mexico against the atheistic Mexican government.
IMDb
Video Sample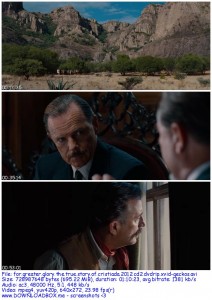 Download File
For.Greater.Glory.The.True.Story.Of.Cristiada.2012.DVDRip.XviD-GECKOS
Netload
CD1
|
CD2
|
Subs
Extabit
CD1
|
CD2
|
Subs
For.Greater.Glory.The.True.Story.Of.Cristiada.2012.NTSC.DVDR-ALLiANCE
Netload
|
Extabit