Been waiting this one, finally can watch this epic animation movie in 720p and 1080p HD!
Doraemon the Movie: Nobita's Secret Gadget Museum (Doraemon: Nobita no Himitsu no Museum) Bluray released by WiKi
Plot:
While Doraemon is asleep, a famous thief comes and steals his cat-bell. Without his cat-bell, Doraemon starts to act more and more like a normal cat. In order to stop this, Nobita, Shizuka, Suneo, and Gian have to go and search for his bell, so they go to a factory where all of Doraemon's gadgets are made.
Encoder: Jubowo & AdzsC
Release date: 2013-11-27
Source: JPN 1080p Blu-ray AVC True HD 6.1-TTG
720p Video: x264 @ 3988 Kbps 1280x720
1080p Video: x264 @ 9830 Kbps 1920x1080 23.976 fps
Audio1: Japanese DD 5.1 @ 640 Kbps
Audio2: Mandarin DD 2.0 @ 448 Kbps
Runtime: 1h:44m:15s
IMDb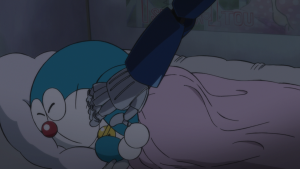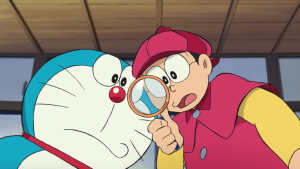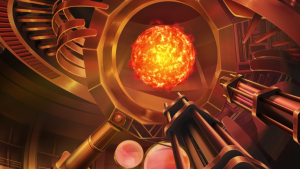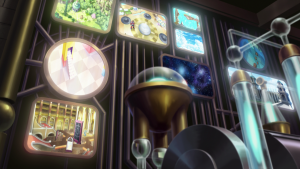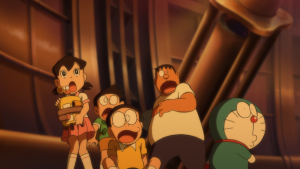 Download File
Doraemon.the.Movie.Nobita_s.Secret.Gadget.Museum.2013.720p.BluRay.x264-WiKi.mkv
Doraemon.the.Movie.Nobita_s.Secret.Gadget.Museum.2013.1080p.BluRay.x264-WiKi.mkv