Doraemon the movie - A typical like the TV shows have Nobita running into trouble, and coaxing Doraemon to bail him out, more often than not featuring one of the countless gadgets that get introduced one episode at a time.
Release Info
ENCODER: Louis Koo
RELEASE DATE: 2012-05-08
RELEASE SIZE :3.29 G
SOURCE :Bluray AVC True-HD 6 1-蘿莉控@HDStar
After bringing a fossilized egg back to life with the Time Cloth, Nobita finds himself the owner of a baby dinosaur. Everything is fine until it grows up. Nobita and friends use Doraemon's time machine to return it back to its own time.
Media Info
RUNTIME :1h:47m:05s
VIDEO CODEC :x264 @ 3000 Kbps
RESOLUTION: 1280x720
DISPLAY ASPECT RATIO: 1.78:1
FRAME RATE :23.976 fps
AUDiO CODEC :Japanese DD 5.1 640 Kbps
AUDiO CODEC :Cantonese DTS 5.1 755 Kbps
IMDb
Doraemon.Nobita's.Dinosaur.2006.720p.BluRay.x264.DTS-WiKi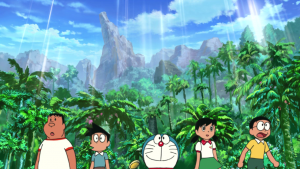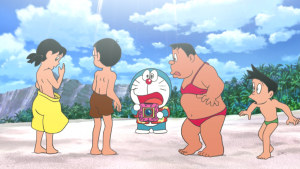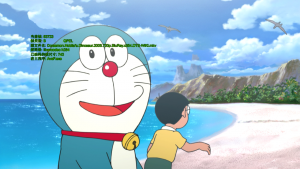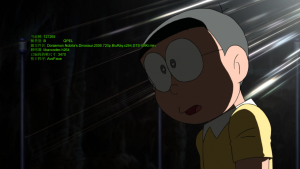 Download File
Download from Extabit