Italian movie Diaz-Don'T Clean Up This Blood, solid IMDb rating 7.7/10. Italian overlays... an italian movie. This is not a dupe, this is not a proper, this is the ENG release with English subtitle.
2012-09-02
Diaz.2012.DVDRip.XviD-iLG
Genre: Drama
PLot:
A reenactment of the final days of the 2001 G8 Summit..
XVID 1234 640x272
Audio: Italian - AC3, 448, cbr, 48000, dolby digital
Len: 116mins
Subs: English
SOurce: DVD ITA R2 (sample VOB on proof folder)
IMDb
proof Sample
Screenshot(s)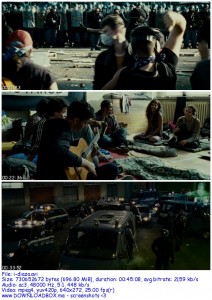 Download File
Netload
Cd1
|
Cd2
|
subs
Extabit
Cd1
|
Cd2
|
subs