Propering
SHUNPO release
for invalid.proper_bad.AR_i42.tinypic.com.1fu3p5.jpg
Demoted.2011.REAL.PROPER.BDRip.XviD-PHOBOS
There are three concerns here with this film. First, the AR as listed on the back cover is 1.78:1, hence the 624x352 resolution. It is not 2:1 or 640x320 like SAiMORNY would have us believe, or 624x304 like SHUNPO tried. Anybody with the least amount of knowledge would be able to see that a tire (typically as round as can be made) should look equally round on video, not like an oval ( http://i42.tinypic.com/1fu3p5.jpg or http://i.imgur.com/tXcU3.jpg for examples of this).
The second issue here is the production year. The only mention of 2009 and this film we were able to find is the official YouTube trailer, and the SHUNPO and SAiMORNY releases. On all other official sources from IMDb to the BluRay disc to the end credits, the year cited is 2011, hence why we chose to go with 2011.
The last point is in some other differences between our release and the other groups. They both used 2ch MP3 audio while we used 6ch AC3. Ours is 23.976fps versus their 24.000fps. This can probably be attributed to a regional difference. For the record, we used the Region A release of this movie and we worked with what we were given.
In any case, hope you enjoy the film.
IMDb
Video Sample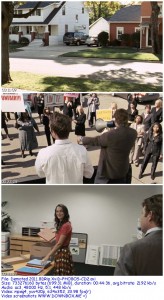 Subs
Download File
http://extabit.com/file/2fhqj1dyammiu/Demoted.2011.BDRip.XviD-PHOBOS-CD1.avi
http://extabit.com/file/2fhqj1dyanl8m/Demoted.2011.BDRip.XviD-PHOBOS-CD2.avi
http://ul.to/24w9gsqj/Demoted.2011.BDRip.XviD-PHOBOS-CD1.avi
http://ul.to/dl56j6ix/Demoted.2011.BDRip.XviD-PHOBOS-CD2.avi
http://www.squillion.com/ly00y6z4lq9l/Demoted.2011.BDRip.XviD-PHOBOS-CD1.avi
http://www.squillion.com/8kh8bwobjjhj/Demoted.2011.BDRip.XviD-PHOBOS-CD2.avi