CZ12 is Chinese title for Chinese Zodiac (2012) the truly HDTV source 720p, Hardcoded Subtitle. And for sure directed written and starring legendary star Jackie Chan himself !
A man searches the world for a set of mystic artifacts - 12 bronze heads of the animals from the Chinese zodiac.
Director: Jackie Chan
Writers: Frankie Chan, Jackie Chan
Stars: Jackie Chan, Oliver Platt, Laura Weissbecker
Plot Outline:
Asian Hawk (Jackie Chan) leads a mercenary team to recover several lost artifacts from the Old Summer Palace, the bronze heads of the 12 Chinese Zodiac animals which was looted by foreigners in the 1800s. Assisted by a Chinese student and a Parisian lady, Hawk stops at nothing to accomplish the mission.
片名: 十二生肖
导演: 成龙
编剧: 成龙 / 唐季礼 / 邓景生 / 陈勋奇
主演: 成龙 / 权相宇 / 廖凡 / 姚星彤 / 张蓝心 / 白露娜 / 刘承俊 / 吴彦祖 / 舒淇 / 李宗盛 / 陈柏霖 / 卢惠光 / 浅野长英 / 白冰 / 林鹏
类型: 动作 / 冒险
制片国家/地区: 中国大陆 / 香港
语言: 英语 / 汉语普通话 / 粤语 / 西班牙语
上映日期: 2012-12-20(中国大陆)
片长: 122分钟
又名: 12生肖 / 生肖传说 / Chinese Zodiac / Armour of God III / CZ12
IMDb链接: tt1424310
【内容简介】
国际侠盗JC(成龙 饰)及他的得力助手Simon(权相宇 饰),David(廖凡 饰),Bonnie(张蓝心饰)一直在全球各地偷窃各种奇珍异宝,不为理想信念,只为金钱。一次偶然的机会,他们开始偷窃圆明园流失兽首,在这个过程中,JC结识了傲娇的女伯爵Katherine(白露娜 Laura Weissbecker 饰)和保护流失文物的国宝鉴定专家Coco(姚星彤饰),他们与诸多势力集团展开了一场惊心动魄的夺宝之旅。法国古堡奇遇,太平洋冒险之旅,在一路寻宝的过程中,JC保护国宝的赤子之心也被渐渐唤醒。在最后守护龙首的战斗中,JC不惜冒着生命危险,飞身跳向瓦努阿图火山口……
《十二生肖》是成龙出演的第100部电影。
Cast:
. Jackie Chan as Asian Hawk
. Oliver Platt as
. Laura Weissbecker as Katherine
. Caitlin Dechelle as
. Xingtong Yao as Coco
. Sang-woo Kwone as Simon
. Emilie Guillot as French Reporter
. Kenny G as Airplane Pilot
. Zhang Lanxin as
. Rani Bheemuck as Indian Reporter
IMDb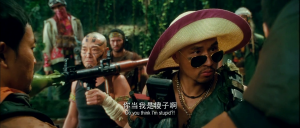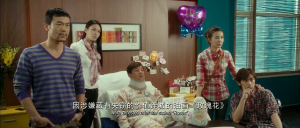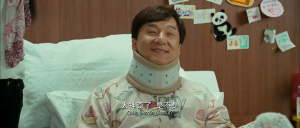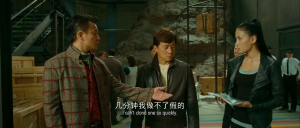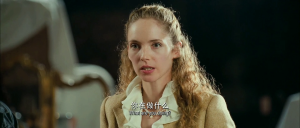 Download
Download File
Extabit