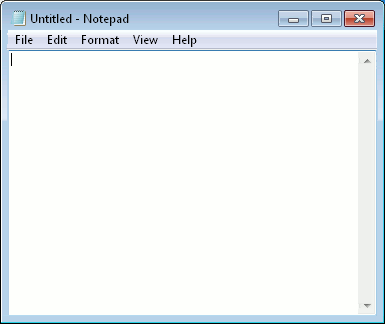 16 Software Breevy v3.18 | 5.5 MB
Breevy is a text expander and AutoText program for Windows that helps you type faster and more accurately by allowing you to abbreviate long words and phrases -- saving you time and money.
Is it easy to use?

Yes! All you have to do is:
Think of a word or phrase that you often type or find cumbersome to type or remember -- your address, an e-mail signature, a complex word, etc.
Tell Breevy the abbreviation that you'd rather type in place of that word or phrase -- such as aad or ijt.
Whenever you'd like to type the entire word or phrase, instead type the abbreviation you made for it and Breevy will automatically and instantly replace it for you with its corresponding word, phrase, or boilerplate.
Breevy is extremely fast, easy to use, can replace your typed abbreviations in any application, is unobtrusive, has lots of cool features, and will start increasing your productivity within the first five minutes you use it. Try it... we know you'll love it.
How will Breevy help make my life easier?
By using Breevy, you will...
Save time.
Type a short abbreviation -- such as nnam -- and Breevy will automatically replace it with its corresponding word or phrase, as you type... saving you thousands of keystrokes per day.
Save money.
Time is money. Why waste time typing everything out in its entirety? Let Breevy handle the dirty work for you so you can focus on more important things.
Never have to worry about typos again.
Breevy can automatically correct your spelling errors (typos) in any application. Just click Import Typo AutoCorrections and you can finally retire that darn Backspace key for good!
Instant access to your favorite applications and websites.
Breevy can also launch applications, websites, files, and folders for you.
The process is as simple as defining an abbreviation for a word or a phrase. Choose the application, website, file, or folder you'd like to launch, define an abbreviation for it, and then Breevy will launch it for you whenever and wherever you type the abbreviation:
Launch Wordpad by typing wp
Launch Firefox by typing ff
Visit Google.com by typing gg
Open the My Documents folder by typing md
Simplify your life -- abbreviate everything.
If you can type it, you can abbreviate it with Breevy... and get it typed in a fraction of the time.
Fill out those pesky, lengthy online forms in seconds:
nnam to Jonathan Smylie
aad to 123 Lawn Street, Beverly Hills, CA 90210
Type e-mails faster:
tfye to Thank you for your e-mail regarding...
anyq to If you have any questions, please don't hesitate to contact us.
No more typos! Breevy comes with over 6500 AutoCorrect entries:
mischeivous to mischievous
definately to definitely
Comes with over 13,500 abbreviations just for medical transcriptionists:
alho to a long history of
accl to acromioclavicular
Abbreviate long or complicated words -- perfect for those suffering from RSI:
cmpl to complicated
sth to shorthand
Quickly give descriptive answers to frequently asked questions:
?saf to To run the program in safe mode, simply...
?bat to To change the batteries in your RC vehicle, first you must...
Perfect for... you.
Anyone who uses a keyboard will benefit from using Breevy, including:
Help desk agents and customer service agents.
Medical transcriptionists and legal transcriptionists.
Those suffering from Repetitive Strain Injury (RSI) / carpal tunnel syndrome.
Chronic misspellers.
Authors, bloggers, programmers, forum junkies...
Home Page
- www.16software.com
Download File